Mary Fahy (counsel)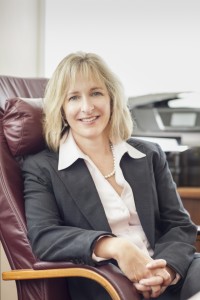 EDUCATION
Boston College Law School
Juris Doctor, cum laude, May 1989
Georgetown University
Bachelor of Arts, cum laude, May 1985
PROFILE
Florida Bar member with over twenty years' experience in corporate transactions, health plan and provider contracting, health insurance regulatory compliance, and dispute resolution.  Background includes positions as general counsel of publicly traded managed care company, adjunct professor of health insurance law, and associate at nationally recognized law firm.
---
PROFESSIONAL EXPERIENCE
2006-Present
SKELTON, WILLIS & WALLACE, LLP – St. Petersburg, FL
Counsel
• Negotiate and draft contracts for corporate transactions, including debt financing and equity and asset acquisitions. Provide contracting and regulatory compliance advice for provider networks, health insurance agencies, and other health care businesses. Advise firm clients on general corporate governance and management matters, including shareholder and board affairs, employee relations, vendor contracting, and dispute resolution.
2001-Present
STETSON UNIVERSITY COLLEGE OF LAW – Gulfport, FL
Adjunct Professor of Law, Health Insurance
1995-2001, 2003-2007
HEALTHPLAN SERVICES CORPORATION/PROXYMED, INC. – Tampa, FL
General Counsel (August 1995-August 1996)
Associate General Counsel, August 1996-October 2000 (Part-Time Position)
Vice President, Legal Affairs (October 2000-June 2001) (Part-Time Position)
Consultant (January 2003-December 2007)
• As General Counsel, oversaw all legal matters for publicly traded third party administrator with annual revenues of over $100 million.
• Negotiated contracts to provide marketing, underwriting, and claims processing services for health benefit plans.  Beginning in 1999, negotiated provider and customer contracts for company's preferred provider network.  Oversaw preparation of company's self-funded health benefit plan documents.
• Participated in acquisition of two $60 million companies and company's merger with ProxyMed, Inc., a transaction valued at over $57 million.  Played lead role in negotiating proposed acquisition of an interest in a Florida health maintenance organization.
• Responsible for corporate governance and regulatory compliance, including compliance with federal securities laws and state regulations.  Prepared and filed Form 10-K Annual Reports, Proxy Statements, and other Securities and Exchange Commission reports.
• Advised Board of Directors and senior management on legal matters, including labor and employment issues, corporate governance, dispute resolution, management of legal department budget and staff, and oversight of outside counsel.
1990-1994
HOGAN & HARTSON L.L.P. – Washington, DC
Associate in Corporate and Securities Group
• Represented hospitals, laboratories, managed health care organizations, biotechnology companies, and professional medical associations in commercial matters.  Drafted and negotiated commercial agreements, including health care provider services contracts, intellectual property license agreements, credit agreements, asset transfer agreements, employment agreements, and supply contracts.  Assisted in public offerings of securities and prepared Securities and Exchange Commission filings.
• Pro bono activities included representing indigent clients in appeals of disability benefit denials and assisting the Presidential Inaugural Committee in drafting and negotiating service contracts for 1993 Presidential inaugural events.
1989-1990
District of Columbia Court of Appeals – Washington, DC
Judicial Clerk to Senior Judges Gallagher, Kern, Mack, Pryor, and Reilly.
1985-1986
Jesuit Volunteer Corps East – Newark, NJ
Senior Citizen Coordinator, Community Food Bank of New Jersey.
•  Organized food distribution program with over one thousand recipients at nine sites.
---
PROFESSIONAL AND COMMUNITY AFFILIATIONS
Admitted to practice in Florida, Massachusetts, and the District of Columbia.
St. Paul's Catholic Church Loaves and Fishes Team (prepare and serve meals at homeless shelter)